'Wired For Sound' now in store!
10 November 2019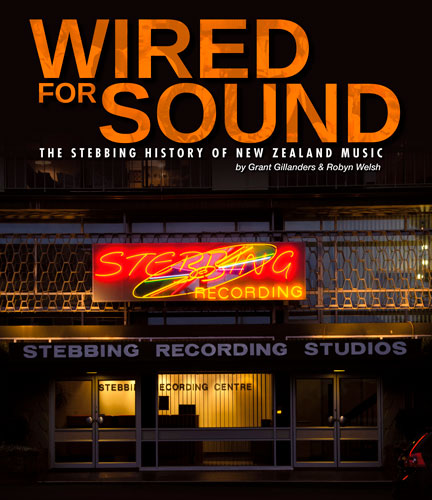 'Wired for Sound – the Stebbing History of New Zealand Music' is the untold story of Stebbing resilience, enterprise and tenacity; qualities which have underpinned the Stebbing family's generational legacy, from the pioneering days of recording in New Zealand to the digital age.
Against a backdrop of New Zealand's vibrant social history, this 75-year-long story is about the bands, the artists, the singers, the songwriters, the engineers and the technical know-how that is uniquely Stebbing's.
Richly told and lavishly illustrated across 345-pages, this honest walk down memory lane is told in the words of those who were there, through the blood, sweat and tears, the gold and platinum records, the top ten hits, the highlights and the darkest days.
From pioneering violins and 78 records, to the famous Saratoga Ave studios and the Galaxie night club, this story tracks the evolution of the Stebbing, Zodiac and Key record labels.
Share in the production secrets behind our biggest hits and our best known advertising jingles. Share some of the private insights of artists from right throughout New Zealand whose names are synonymous with New Zealand's music history.
This is the story of the Stebbing family's relentless pursuit of excellence in the face of industry politics, changing technologies and financial risk. It embodies New Zealand's entrepreneurial spirit; a story of how determination, resourcefulness and creativity combined to create an enduring Kiwi success story.
Co-authored by Grant Gillanders and Robyn Welsh. Designed by Andrew Aguilar, Stebbing's in-house lead graphic designer.