CD/DVD disc label printing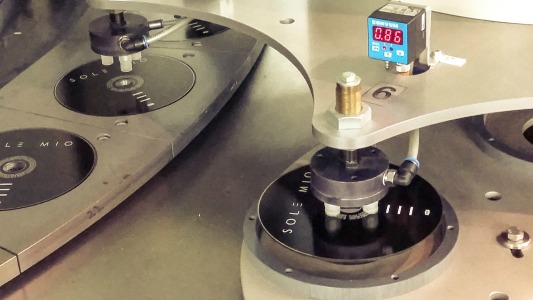 SRC offer both high-quality screen and full colour offset printing services.
Offset printing is the centre's recommendation for artwork that utilises photography, complicated graphics and/or illustration as it provides a flawless, high-quality finish. Stebbings are the only NZ CD/DVD manufacturer that offers this service.
With an in-house design and print management team; the centre can also assist clients with alternative or unique ways in which to bring artwork to life through the printing, such as utilising specialist inks, like fluros or metallics. Contact the team to find out more.
CD/DVD booklets, inlays and insert slick printing
Booklet, inlay and insert slick printing is also part of the SRC service. Through long-established relationships with experienced print suppliers, the SRC team can source specialist expertise and equipment to deliver high-quality paper parts that are fully compatible with their automated packaging machinery. Find out more.