Our Vinyl Press is up and running.
30 August 2023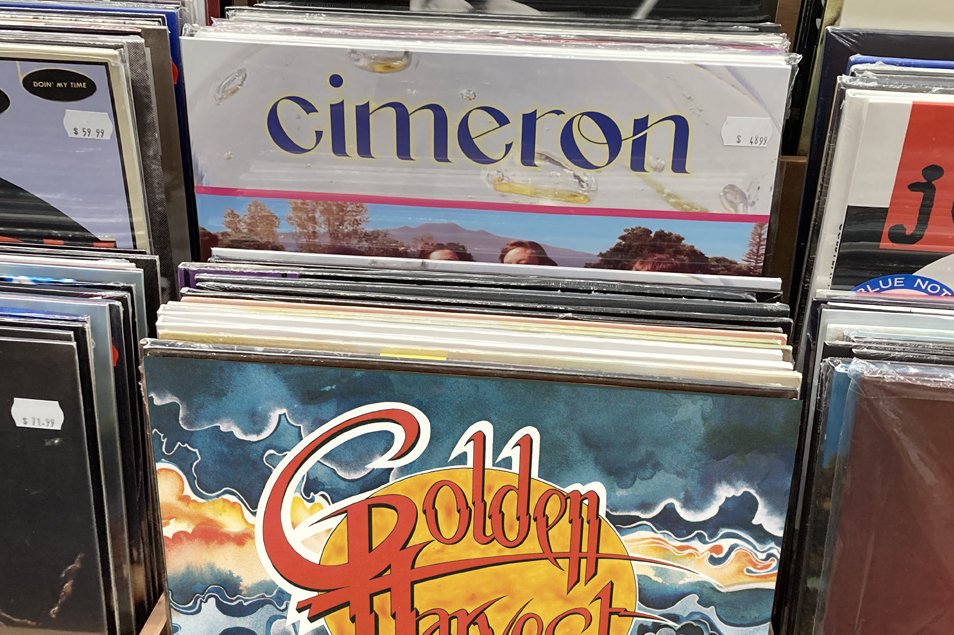 We're now pressing vinyl!
Calling all musicians, producers and audiophiles, our vinyl press is up and running at our Ponsonby manufacturing plant in Auckland.
It's the culmination of three years' work by Vaughan and Robert Stebbing to produce Stebbing quality vinyl records for increasingly discerning music fans throughout Australasia. For sales manager Murray Cullen, it has been the unique opportunity to be part of the vision from the start. "The biggest thrill is being involved in this from the start to the first records coming off the press. I've had the chance to see how it comes together, to get alongside customers as their projects go through the entire process right through to packaging and despatch. This is truly amazing."
The Pheenix Alpha AD12 vinyl press is at the heart of this operation. It stands in the middle of the plant for good reason. This plant has been designed with capacity for two more AD12 presses should demand require it.
Altogether, this gleaming environmentally-conscious facility includes locally-built plant and equipment designed by Vaughan and Robert, who are both engineers.
There is also another significant Kiwi connection to the Pheenix AD12 press in particular. Pheenix Alpha's service engineer who flew in from Sweden was Warkworth-born Scott Lamb, aka punk rock musician Scotty Rocker when he was based in New Zealand.
Eleven years ago Scott and his wife moved their young family to her hometown in Gothenburg Sweden for a new life. His golden chance to learn to make records came some years later.
"I used to leave my drums at a recording studio and the guy there wanted to open a pressing plant. No-one knew how to make records and they asked me if I could learn it. Pheenix Alpha delivered the machine and I got two days with the guy to learn what to do then I was on my own. I didn't want to open the door. It was terrifying." One of his first bosses at Spinroad Vinyl, now Scandinavia's largest vinyl plant, was Swedish-born Mikkey Dee from Motorhead.
He has been with Pheenix Alpha for almost two years. "Now I get to travel round the world and teach people how to make vinyl," says Scott, audio engineer, who is now singing with his band 'Movin in Stereo', after drumming all his musical life.
When he arrived at Stebbing's plant, he got a surprise when Vaughan and Robert took him through studios and the manufacturing plant.
At the plant, he saw Stebbings' CD/DVD mastering machine and replication lines, all manufactured by Toolex Alpha, the company that Pheenix Alpha bought out in 2006. He couldn't believe what he was seeing. "Everywhere else I've been to, these machines are looking old but when I saw these, I phoned my boss and said 'hey, you want to see these machines here. They're still as good as new!"
Stebbing's AD12 vinyl press is the modernised version of the famous Toolex Alpha AD12 vinyl presses. This purchase continues Stebbing's connection with the Alpha name when AB Alpha began pressing records with its own presses in 1932.
That company's earliest reputation was the confidence that Eldred Stebbing needed in the late 1990s when he and his sons Robert and Vaughan decided on their turn-key Toolex Alpha plant.
This 2023 vinyl plant continues Stebbing's one-stop shop commitment to customers. Their entire product from pressing to despatch is handled in-house.